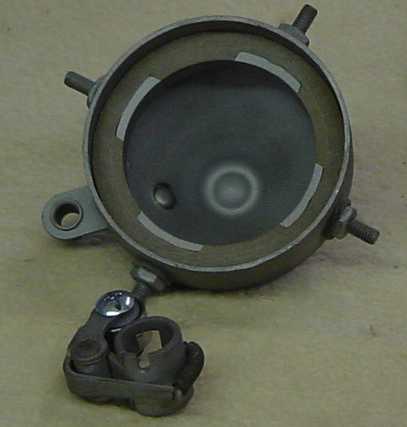 Above is a photograph of an antique roller timer after renovation. The first step (see below) in the renovation process is to clean up and true the inside surface. This will insure the roller runs smoothly without hopping off the contact surface. Although you can start with any restorable old timer, original Ford timers are usually better candidates. The heavier case of the Ford timer makes it easier to chuck into the lathe. We also have found that original Ford timers have stronger springs than the modern reproductions which should help to insure good contact.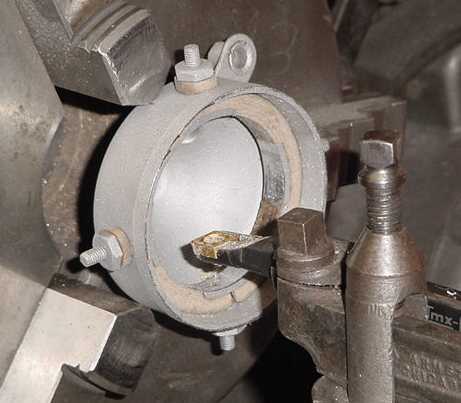 Next, the roller is replaced with two modern sealed roller bearings, number R-4-DDHA1SRI2. The original roller wheel is removed by grinding off one end of the rivet and punching it out. Then drill the holes to ¼ inch and remove all burrs. The roller bearings are secured with a 5/8 inch long sex bolt (yes, that's the correct name) and a little locktite. We used two ¼ nylon shimming washers on either side of the bearings to hold the centers and force the bearings to turn on the balls rather than the sex bolt. This required opening the bracket slightly and sanding off the female end of the sex bolt slightly.
Since no lube is necessary for the roller bearings, we suggest running the timer completely dry.