Design of Improved Stock Cam
As discussed in the preceding sections, the stock Model T cam has relatively high ramp velocity and requires a valve lash of 0.025 to produce the specified duration of 218 degrees. Consequently, the actual lift is only 0.225. The first cam is designed with stock lift and stock duration, but with a valve lash 0.010 and ramp velocity less than that of a stock T cam. Some pertinent parameters for this design are listed in Table 3. The lift, velocity and acceleration curves are compared to those of a stock cam in Fig. 6, while the lobe shape is presented in Fig. 7. To compensate for the different valve lash between the two cams, 0.015 is subtracted from the lift on the stock cam in Fig. 6. This adjustment is not made in Table 3, so in order to compare the duration at a given actual lift, 0.015 must be subtracted from the lift values in Table 2 (see Stock Cam).
Compare the values for stock and improved stock cams in Fig. 6 and Tables 2 and 3. The ramp velocity for improved stock cam is equivalent to that for a stock cam running with a valve lash of 0.011 and much less than a stock cam running with a standard lash of 0.025. Due to the smaller ramp velocity, the lift initially increases more gradually. To compensate for this difference, the seat-to-seat duration was made slightly larger than stock to minimize the differences between the lift curves for lifts less than 0.050. Note that the improved cam has duration at lifts between 0.013 and 0.042 that is slightly less than stock. Due to the smaller ramp velocity and higher lift, the improved stock cam must have a larger acceleration rate than the stock cam. However, the maximum acceleration rate of 0.00055 should not pose any problem. The value of Rb + Lmax = 0.682, so this cam should slide easily through the holes in the block. Since the maximum velocity is 0.0079 (lifter contact radius of 0.450 inches), the cam will run on stock lifters. With its low ramp velocity, near stock duration and actual lift slightly greater than stock, this improved stock cam should be very well behaved, have excellent low-end power and torque, and peak power that is slightly higher than stock.
Table 3
Improved Stock Camshaft Specifications
| | |
| --- | --- |
| Intake Opening | 12.00 deg. ATC |
| Intake Closing | 52.00 deg. ABC |
| Intake Centerline | 122.00 deg. ATC |
| Exhaust Opening | 39.00 deg. BBC |
| Exhaust Closing | 1.00 deg. ATC |
| Exhaust Centerline | 109.00 deg. BTC |
| Angle Between Lobes | 115.50 deg. (camshaft) |
| Gross Lift | 0.2500 in |
| Base Circle Radius | 0.4320 in |
Lift

inches

Duration

Cam Deg.

Duration

Crank Deg.

Velocity

in/Cam Deg

0.010

110.0

220.0

0.0024

0.015

106.4

212.7

0.0032

0.020

103.6

207.1

0.0040

0.025

101.2

202.4

0.0046

0.030

99.2

198.4

0.0052

0.035

97.4

194.8

0.0057

0.040

95.6

191.2

0.0061

0.050

92.6

185.2

0.0070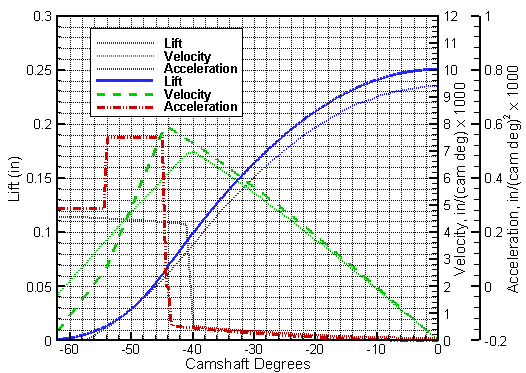 Figure 6. Comparison of improved stock (thick lines) and stock cams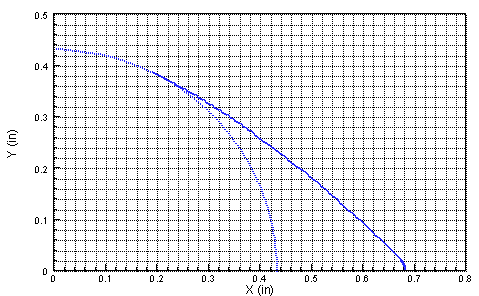 Figure 7. Shape of improved stock camshaft lobe