Here are some photos and commentary on our ABC Speedster restoration. My efforts on this project were rewarded when it received the "2011 Restoration of the Year" award by the Speedster and Racer Hall of Fame. The left photo shows the car in 2000 when the restoration was started and the right photo shows it afterwards in 2011.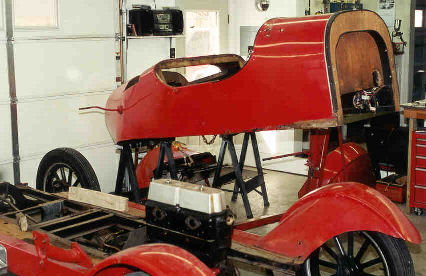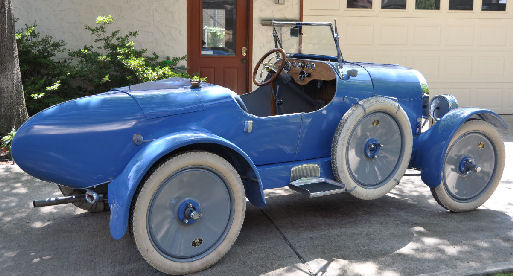 Click here for a video of our first drive
The other pages document this 11 year restoration project. Click the various buttons to see the history of the car, what it looked like before, what we found when we tore it down and various steps in its restoration. The goal was to return the car to the way it might have appeared in 1923 (see History). The previous owner made a step in the right direction by replacing the 16x6.00 wheels with 1926/27 Ford 21 inch wheels. As you can see in the right photo, I chose to use 30 inch disk wheels as the car had in 1923. These were the "Mag" wheels of the 20s. Although, the car has the ABC Racer body, it was set up as a nice sport model for touring. It has full fenders and there is evidence that it once had a top. It will again have a top at the end of the restoration. Larry Sigworth believes the full fenders date the body as a 1922, since cycle style fenders were shown in the 1923 catalog and ads. Click on the various buttons to view this project.